DIY Natural Hair Color Guide
Hello brunettes! You can now get a gorgeous hair color at home with natural hair dye.  Being a bit of a hair snob, I only used to color my hair at fancy salons like Aveda (they are the most natural) or not at all. But with my busier-than-ever work schedule, I couldn't make time for the appointment and also wanted to rather spend the $$$ on a cute new dress and hair dye. Hair coloring at...
Valentine's Day Outfits & Dating Tips
Valentine's Day is coming up! It's the perfect occasion to get really dressed up for a date and amp up your sex appeal - especially if you have been with your guy for a long time. If you don't have an ideal date, VD can be a bit annoying when everything around you is about pink hearts! But, if you are truly looking for love, this is a perfect time for a little reflection with a...
Travel Guide to the Best Vacation! Great Things to...
This past holiday, my husband and I celebrated our first Christmas and New Year's as a married couple not with a family gathering, but with a two week adventure in Morocco. If you are a fellow travel junkie too, join me on this trip through one of the most mesmerizing cities in the world, Marrakech. I'll send air kisses from the Sahara desert for everyone who subscribes below to get...
13 tags
How to Be Comfortable in High Heels & Walk Like a...
How to make high heels comfortable? After-work holiday parties can be tough on your feet. Think: You'll be on heels all day long! Here are my secret tips on How to Be Comfortable in High Heels & Walk Like a Model (from my modeling days) so you are ready to go rock that party!  PS. I actually broke my sesamoid bone because of overuse of heels so this is all very important in not just...
17 tags
Romantic Travel Adventure: Lake Nicaragua, Jicaro...
If you saw my beauty reviews from Nicaragua, you know I promised you a travel tour of our mini-honeymoon! Hope you enjoy this personal look into our trip and have fun meeting my husband:-)  Jicaro Ecolodge: http://www.jicarolodge.com/ :: We found the trip on Groupon Travel Deals; this video is not sponsored:: Eco Makeup Review: Bronzers, Blush, Lipgloss & Eyeliner:http://youtu.be/aCiIT55wgek...
13 tags
Natural Alternative to Botox: Naturalis Mask
After I turned 30, I have been testing every possible anti-aging treatment under the sun that's organic, natural and free of animal-derived ingredients. Sadly, nothing matched the results of a light chemical peel… until I tested the Naturalis EASY MASK. The affect was instantaneous and reduced fine lines and illuminated my skin unlike anything I had ever tried. Check out my video below...
10 tags
James Bond Girl Look Tutorial with Tarte Carried...
Hugs for subscribing! http://www.youtube.com/subscription_center?add_user=ethicalbella + Come chat with us on Twitter: https://twitter.com/missqastyle James Bond Girls always look sexy and sophisticated and the Tarte Holiday 2012 Set "Carried Away" is the perfect tool to get the grey smoky eyes and nude lips with eco-friendly and cruelty-free makeup. My hair looks like Bond Girl...
11 tags
BEST BRONZERS, BLUSH, LIPGLOSS & EYELINER REVIEW
In this video, I review bronzers, blush, lipgloss and eyeliner by Hourglass, Tarte, Korres and Dr Hauschka. Hope you enjoy these tips and let me know if you have favorites! Thank you for watching and hugs for subscribing:-)
18 tags
BEST FOUNDATIONS & CONCEALERS
Please enjoy the makeup review from Jicaro Island Ecolodge in Nicaragua! Please let us know what your favorites are- we are always looking for amazing new products and would love to test them out too!
20 tags
ECO FALL SWEATERS & BLAZERS
Thank you so much for watching and don't forget to subscribe for more eco tips and inspiration.   Here are my outfits in order: LOOK #1 Eileen Fisher Fair Trade Organic Cotton Sweater Levis WaterLess Jeans Alternative Earth tank Cri de Coeur Vegan thigh high boots LOOK #2 Eileen Fisher Gray Cardigan-on sale in select Eileen Fisher stores or try this Levis WaterLess Jeans Alternative...
7 tags
STYLE: Eco Gloves & Giveaway!
Chilly out, no? We have partnered with another amazing eco blog Canopy Avenue to give out a pair of our favorite eco-friendly and vegan gloves - AngelRox sleeves with thumbholes (perfect for keeping your hands warm while still being able to Tweet on the go:-) These sleeves are ideal for everything from elegant to casual looks: I use them with a fancy 3/4 sleeve fall coat as well as when I job...
9 tags
Eco Jeans for Fall
I never wear jeans in the summer (too hot!), but absolutely love them in the fall. I have one fantastic pair of ankle length dark wash Levis with white sticking (casual) and one pair of high waisted dark wash Prairie Underground jeans with two zippers at the front (fancy and cool, but the zippers come undone if I sit down for too long or eat a full dinner so they dont work for dinner...
10 tags
STYLE: Date Night Outfits
7 tags
THE FIND: Red Big Buddha Bag
Have you discovered your IT bag for fall yet? I keep seeing this Big Buddha ad in my October fashion magazines that have just dropped in my mailbox and I still really love the red (this one is $90). It's very much a statement bag and looks amazing with a neutral colored wardrobe or black, brown and navy. See how we styled red bag here and here!  
11 tags
STYLE: DKNY Jeans Faux Fur Coat
Vogue has featured faux fur as a "glamorous," even "cinematic" option! This gorgeous piece is by DKNY Jeans. The word in the Twitter world is that the coat only comes in black ($495). I have Tweeted DKNY Jeans (as I, for one, would love to white one), so be sure to follow us on Twitter to get the scoop!  - Annabella, Brooklyn
8 tags
STYLE: Eileen Fisher Eco Sweaters
The last two years I lived in Finland (until I was 19), I used to shiver in wintertime repeating a mantra: "I'll soon live in Los Angeles, I will soon live in sunshine!" –I had decided not to invest in warm clothes anymore.  Even now that I have made New York my home instead of Los Angeles (where I did live for six years), I still tend to skip on proper fall and winter wear.  It is especially...
12 tags
9 tags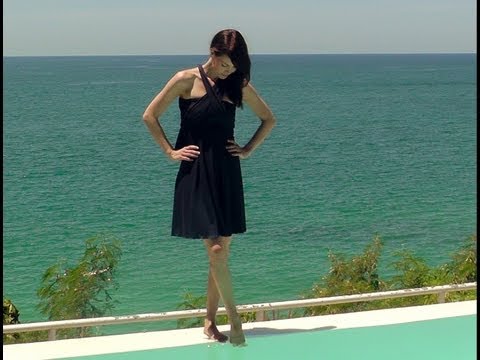 17 tags
18 tags
13 tags
18 tags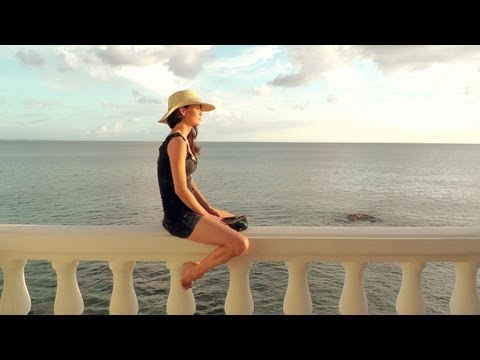 8 tags
STYLE: ORGANIC BY JOHN PATRICK S/S 13 AT NEW YORK FASHION WEEK  Oh, the little white dress! I wish I could extend the summer so I could keep slipping into chic LWDs, possibly my favorite summer outfit ever. Scroll through our Fashiolista set to see our favorites by John Patrick: the most wearable pieces for busy ladies who want to look sophisticated, subtly sexy and stylish from morning to night....
13 tags
STYLE: EDUN S/S 2013 AT NEW YORK FASHION WEEK Scroll through our most wearable favorites from Edun's military style inspired sustainable and oh-so-sexy sexy collection. Which look would you like to sport?
12 tags
STYLE: SUNO S/S 2013 AT NEW YORK FASHION WEEK As Fashion Week is about to wrap up in two days, let's see what's exciting for next spring! I love how Suno is so subtly sustainable. The brand launched four years ago using vintage Kenyan textiles produced predominantly in Kenya. Now, the pieces are also produced in India, Peru and New York, still using many local techniques and...
18 tags
17 tags
17 tags
STYLE: BEST FALL HANDBAGS FOR EVERY GIRL  Inspired by a reader, who asked for our suggestions as she is looking to award herself with an IT bag for fall after losing all the weight she had aimed to shed (congrats!), we put together a whole handbag extravaganza! Below, you'll find your vegan and eco-friendly arm candy whatever your style or budget.  If you are a classic girl who wants one...
11 tags
13 tags
14 tags
14 tags
20 tags
10 tags
11 tags
"Want shiny hair? Add a drop of apple cider vinegar to a pitcher of cool water..."
– missqa.tumblr.com
12 tags
12 tags
14 tags
11 tags
8 tags
19 tags
NEWS: LOOK GOOD & FEEL GOOD How was your weekend? All energized from the beach, we are premiering our first MISSQA news links today: exciting, feel-good and look-good clips you might have missed from your favorite websites. Anything we have missed, post a link below in the comments and let us know which story was your favorite!     * Get the Perfect Ponytail: Ponytail Bar Has Opened in New...
13 tags
14 tags
15 tags
5 tags
Source: pinstamatic.com via MISSQA on Pinterest
11 tags
12 tags
28 tags
21 tags
7 tags